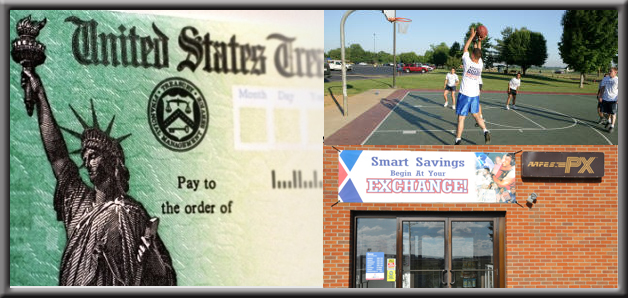 ---
Great Benefits and Incentives make the Maryland National Guard a great deal

Guard Pay
As a Soldier, you'll earn a paycheck for every day you serve. Whether you've just shipped to Basic Training, you're drilling one weekend a month, or you're attending Annual Training during the summer—or any time you're called up to serve—you'll be getting paid. And every promotion puts even more in your check.
Bonuses
*Note: Bonuses may vary according to your state's needs. For the latest information, please contact your local recruiter.
Money for College
When it comes to paying for school, the National Guard can really help get you on track. By serving in the Guard, you can:
Qualify for up to 100% federal tuition assistance (many states also offer assistance).
Put over $356 a month in your pocket with the Montgomery GI Bill or Post-9/11 GI Bill.
Add up to another $350 per month with the Army National Guard Kicker.
Repay up to $50,000 of student loans with Student Loan Repayment Program (SLRP)*.
From GED assistance to graduate exam preparation, nobody beats the Guard for education benefits. Learn more about money for college.
* Does not apply to all career fields.
Fly for Free
Guard Soldiers can travel free on military planes when space is available. You can fly within and between the Continental United States, Alaska, Hawaii, Guam and Puerto Rico. Availability is based on a priority system.
Discount Shopping and More
Guard and Families can enjoy privileges at military installations around the world, including tax-free discount shopping at any Military Exchange (department store) and commissary (grocery store). Other retail and lodging discounts are also available.
Healthcare
The Guard cares about the health of Soldiers and their Families. Military members and their Families can purchase inexpensive health coverage from TRICARE Reserve Select (TRS), for the top-quality healthcare they deserve. Your recruiter can offer additional details, or you can find out more through TRICARE.
Life Insurance
Low-cost life insurance plans are available for Guard Soldiers—up to $400,000. Family members are eligible for Family Servicemembers' Group Life Insurance (FSGLI), which offers insurance to spouses and dependent children of Guard members insured under SGLI.
Veterans Administration (VA) Home Loans
Guard Soldiers may be eligible for VA home loans with minimum or no down payment. Working through private lenders, such as banks, savings and loans, and mortgage companies, VA guarantees loans for homes up to a pre-determined amount and can also eliminate the need for private mortgage insurance.
Re-employment Benefits
As a member of the Guard, you can be deployed on short notice. And by federal law, when you have to leave your job to serve your country, you're assured of being able to come back to work when you return. The Uniformed Services Employment and Reemployment Rights Act (USERRA) protects your right to be re-employed in the same position upon returning from military service.
Federal Retirement Plan
You probably won't be thinking about retirement for many years, but think about this: The Guard can continue to pay you every month after you've finished serving. This is on top of any benefits from your civilian career and any other retirement funds you may have coming.

Note: Army National Guard programs and benefits are subject to change. For the latest information, please contact your local recruiter.